State property in the Chernobyl zone will rent for a reduced seven times the price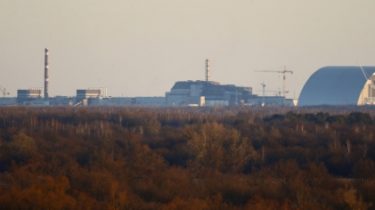 State property in the Chernobyl zone will rent for a reduced seven times the price
© Reuters
The Cabinet introduced a reduction factor of 0.15.
Rent of state property in the exclusion zone of the Chernobyl nuclear power plant is almost seven times cheaper than in other areas. The Cabinet today, November 23, introduced a reduction factor when renting state property in the amount of 0.15.
See also: Into the heart of Pripyat. Virtual tour of Atomgrad. Special Dnia
"To encourage the development of certain activities, in particular the development of renewable energy with the use of state property. And we propose to introduce a reduction factor on the lease of state property, which is located in area", – said the Minister of ecology and natural resources Ostap Semerak, quoted by "Interfax-Ukraine".
For the maintenance of the exclusion zone is spent annually from the state budget about UAH 2 billion. Therefore, the lease of state property will help to reduce these costs.
See also: Two parallel worlds. Pripyat before and after the tragedy at Chernobyl. Special Dnia
Recall that two Chinese companies said that in 2017 will begin the construction of powerful solar power plant in the Chernobyl zone. Earlier it was reported about the interest in such projects a dozen companies.
Comments
comments