PrivatBank has extended the partnership with Viber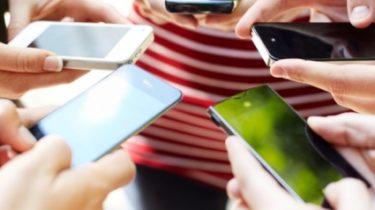 PrivatBank has extended the partnership with Viber
PrivatBank became the first Ukrainian Bank and one of the first banks in the world, which provided payment services using the capabilities of commercial public chats Viber.
Now instant messenger users can chat in Viber to replenish mobile phone accounts with bot Privat24, without having to run the application and enter the card numbers.
In addition, using the official Viber account PrivatBank instant messenger users will be able to receive information about services and news of the Bank, find the nearest service point, to communicate directly with the service online Bank support.
"The first communication of the Bank with our customers in cooperation with Viber we established in 2013, now the possibilities of messenger to communicate with customers has become a global platform available to any business, says marketing Director of PrivatBank Sergey Danilenko. Our clients are happy to communicate with the Bank via instant messenger and tools developed by the Bank, will allow to create bots for any company or entrepreneur extending the boundaries of communication with customers".
To use the Viber in Privat24, you need to choose to search and connect to a public chat Privat24, then in the properties of the chat, click the "Dialog" and complete a simple authorization procedure. In addition to payment possibilities, phone, public chat Privat24 allows to obtain information about the balance of their cards and the latest information on exchange rates.
Comments
comments