"Warm loans": the purchase of non-gas boilers and allocated an additional 20 million hryvnia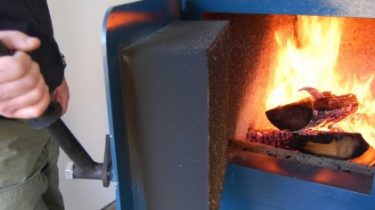 "Warm loans": the purchase of non-gas boilers and allocated an additional 20 million hryvnia
© kotlotech.ru
In 2017 for the entire program plan to provide 400 million hryvnia.
For compensation for loans to purchase non-gas boilers in the framework of the governmental program "warm loans" an additional $ 20 million. However, it reallocated funds from other areas of the program.
The corresponding decision today, on November 23, adopted at its session the Cabinet of Ministers, reports "Interfax-Ukraine".
"Due to the fact that is constantly changing regarding the use of these funds (in the "warm loans"), added 20 million from one program to another to compensate the people who purchased non-gas boilers", – said Vice Prime Minister, Minister of regional development, construction and housing and communal services Gennady Zubko.
In the draft budget for 2017 to "warm loans" has provided UAH 400 million.
We will remind that the program of partial compensation of cost of loans for the modernization and measures to improve energy efficiency in the residential sector involves the payment of compensation in the amount of 20% of the loan amount for physical persons in case of purchase of boilers to alternative fuels, 35% – for individuals for individual insulation of the home, 40% for condominiums and housing cooperatives (in the presence of the recipients of grants from 40% to 70%). "Warm loans" issued two state banks – "Oschadbank" and "Ukrgasbank".
The saee found that since the inception of the program in October of 2014 and until the end of October 2016 participants of the program "warm loans" were more than 180 thousand families that have received energy efficiency measures nearly 2.6 billion. The Cabinet has allocated about 1 billion UAH for the payment of compensation on the credits.
Earlier in Ukraine launched an interactive map of local programs reduce the cost of soft loans.
Comments
comments