The lawyer told as to release his son Cemil from a Russian prison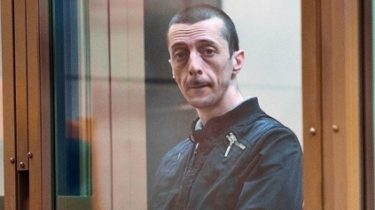 The lawyer told as to release his son Cemil from a Russian prison
© Avdet
In Ukraine suggest that Russian law enforcement agencies can arrange a provocation during his release.
Ukrainian diplomats will be present in the colony during the release of son of Dzhemilevto prevent possible provocations, Russian law enforcement agencies.
This was stated by Russian lawyer convicted Nikolai Polozov writes "Crimea.Realities".
"It is planned that the consuls would come to the colony for service transport, which will move Hayser. This transport is not subject to the inspection and stops" – he said, explaining that this is necessary to minimize the risks associated with the intentions of the family of Cemil bring him in after his release from prison in Kiev.
According to counsel, this will be the minimum guarantee that in respect of Hayser will not be carried out provocations by Russian law enforcement agencies.
"We can not exclude that in respect of Hayser can fabricate a new case. Well, for example, that he stole something in the colony or attack a guard. Provocations are possible, when he's free. Someone can run up, throw some kind of projectile, and it will become the basis for his further detention," – said Polozov.
According to him, the main task at the time of release of Hayser will be providing full insulation from the possibility of access by any law enforcement bodies of Russia.
However, Polozov said that does not rule out a ban on Dzhemilev on leaving Russia because of the actions against him of three years of administrative supervision. In this case, it will be delivered on the territory of the Ukrainian Consulate in Russia, and will remain there until the resolution of all problematic issues.
Note the term of punishment expires Cemil Saturday, November 26, however, under Russian law, he must be released on the last working day before the deadline on Friday, November 25.
Recall, 10 Jun 2014 Hayser Dzhemilev was sentenced to five years imprisonment in a penal colony for manslaughter, theft and possession of weapons. The jury found guilty of Cemil. On 2 September, the Supreme court reduced the sentence to a year and a half.
Earlier in Russia recognized recognized Ukrainian citizenship Hayser, who spoke against granting him Russian citizenship, which automatically gave the residents of the occupied Crimea.
Subsequently, on October 27, Astrakhan regional court upheld the denial of parole to the Crimea to Dzhemilev Hayser.
Comments
comments