Commissioner Šefčovič will travel to Moscow for talks on Russian gas supplies to Ukraine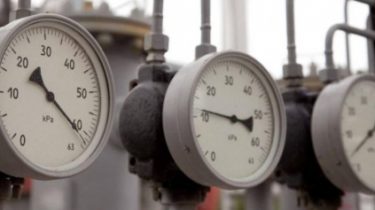 Commissioner Šefčovič will travel to Moscow for talks on Russian gas supplies to Ukraine
© Ukrtransgaz
Will also raise the question of the gas transit.
European Commissioner for energy Union Maros Sefcovic will soon travel to Moscow to participate in negotiations regarding the terms and conditions of gas supplies to Ukraine in winter and the transit of gas through Ukrainian territory.
It is reported "European true" with reference to anonymous EU official.
"In the near future, the European Commissioner Sefcovic will visit Moscow. And not only to discuss the terms of the winter package, but also for talks regarding the fact that Ukraine remains an important transit partner and after 2018," he said.
According to him, the negotiations will take place in the framework of tripartite consultations between Ukraine, EU and Russia. Meetings should take place both at government level and with the leadership of "Gazprom".
The interlocutor of the edition noted that it will only be the first talks, so he expects no major changes after. "But in the end we hope for the success of negotiations on the winter package", – said the European official.
See also: "Naftogaz" against "Gazprom". The Stockholm arbitration court will consider the case for billions of dollars
Recall, Ukraine for a year buys gas in Russia – because of the high prices, lawsuits and political issues. The last time Russian natural gas bought in November 2015. The Russian gas through the territory of Ukraine transporterowych only transit to Europe.
The cost of gas from Europe to Ukraine is gradually getting cheaper. Over the past year, the price fell to $ 37 up to $ 187 per thousand cubic meters in the third quarter of 2016. Overall, the cost of imported gas from all directions (including from Russia at the end of last year) over the last year fell to $ 34 up to $ 194.
Comments
comments