Resonance case: videotapes Yanukovych wants to highlight almost 300 media representatives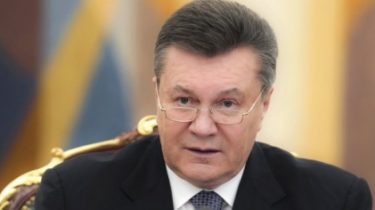 Resonance case: videotapes Yanukovych wants to highlight almost 300 media representatives
© UNIAN
He will testify in the Rostov regional court.
Questioning deprived the title of President of Ukraine Viktor Yanukovych as a witness on 25 November plan to cover the 286 media representatives.
About it Gromadsky reported in the Svyatoshinsky district court of Kyiv. There is already a year and a half the case is heard about the shooting of the 48 people on Instytutska street on 20 February 2014.
"A lot of accredited in the Russian media," — said in court.
Ex-President of Ukraine will be questioned as a witness for the defense in this production video. He will testify in the Rostov regional court. The meeting will begin at 13.00 in Kiev.
See also: Protection of Yanukovych will demand carrying out a confrontation with Poroshenko
We will remind that earlier the court heard the case on charges Gerashchenko Yanukovych-molodchogo of involvement in the shootings on the Maidan. Then the Pechersky court of Kiev was not confirmed to him, however, rejected the claim of Yanukovich-Junior on protection of honor and dignity.
Russia has agreed to the interrogation of Viktor Yanukovych in the Svyatoshinsky court of Kiev
TSN. Pdsmi day
22 Nov, 23:48
Add to favourites
In this room Sviatoshynsky court held videopros ex-President of Ukraine Viktor Yanukovych in the case of the executed heroes of the Heavenly hundred. Prosecutors fear two things: that questioning can turn into a political-promotion of Yanukovych, and the Russian side can throw technical sabotage, if the issues are uncomfortable. In this case, answers ex-President will not be able to attach to the case materials about the shootings on the Maidan.
Comments
comments