In Kiev lit underground electroconductor: chrezvychainyi can not start the fighting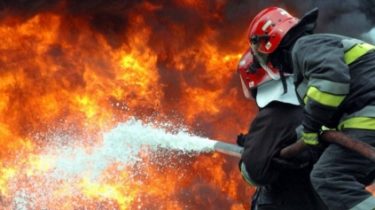 In Kiev lit underground electroconductor: chrezvychainyi can not start the fighting
Illustration© podilska.info
The fire started on the street Zhylianska.
In Kiev lit underground elektrokontaktor, which run the mains supply to apartment houses and other buildings.
As reported by TSN in SSES, rescuers can't come to work because waiting for Kyivenergo.
"At 18:09 we received a call that the street Zhylianska, 85 in the underground electroconnectors fire. So far, they can't begin to extinguish as there are cables under high voltage. We stop ringing in Kyivenergo to their specialists arrived and turned off the power", – have informed in a press-service gschs.
As of 19:30 energy in the place is not profit. Kyivenergo should disconnect the mains and provide written authorization for the work. Promise that the houses will remain without electricity because they will switch to the backup line.
The magnitude of the fire is unclear, because the fire is underground and access to the manifold now, no.
Comments
comments