Klitschko dismissed the head of "Kyivtransparkservice"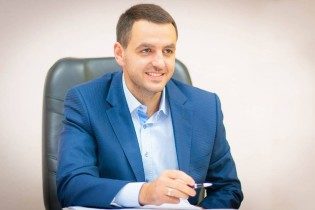 Klitschko dismissed the head of "Kyivtransparkservice"
© Facebook/ Artem Shamray
A special Commission will check its performance in this position.
The mayor of Kiev Vitaly Klitschko has dismissed the Director of KP "kievtransparkservis" Artem Shamrai from 24 November to 6 December.
This is stated in the order of the mayor, transfers "Ukrainian truth. Kiev".
The document also foresees the establishment of a Commission to check the activities of Shamraya as the head of the enterprise.
"The results of the inspection to write a report and submit it for consideration to the mayor of Kiev to 7 December," the document says.
At the time of inspection the Director's duties will be fulfilled by the Deputy Director for production issues Svyatoslav Miller.
See photos: the Official capital of district administration has collected "tribute" from subordinates
Recall that pasadovich utilities KSCA got burned on a bribe. The official demanded ten thousand hryvnias from the businessman on the results of checking for deficiencies in the construction of the entrance to the office space. Security services detained the malefactor in Darnytskyi region during receiving part of a bribe.
Comments
comments