Questioning Yanukovych can be viewed online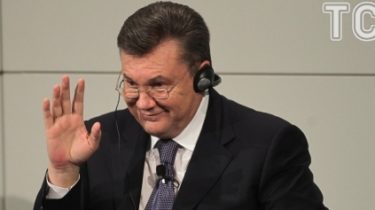 Questioning Yanukovych can be viewed online
The broadcast begins at 13 o'clock on Kiev.
25 Nov Svyatoshinsky court of Kiev will interview the President-the fugitive Victor Yanukovych on Skype, says TSN.12:00.
The online broadcast can be viewed on the portal of the judiciary of Ukraine – at 13 o'clock on the Kiev time.
The President-the fugitive will be questioned as a witness in the case of the shooting at the Maidan. Yanukovych himself at that time will testify from the audience of the district court of Rostov.
To depose Yanukovych in the format of the conference, the Ministry of justice sent documents to Russia twice. Because after the first query part of the documents disappeared.
The case of the shooting of 48 Ukrainians in the Institute in the Svyatoshinsky court hears and a half years.
We will remind, the permission to interview Yanukovych announced on November 22, according to media reports at the hearing were about 300 accredited journalists. After questioning Yanukovych holds a press conference.
Comments
comments