The personal data of Ukrainians are selling online for 50 thousand hryvnia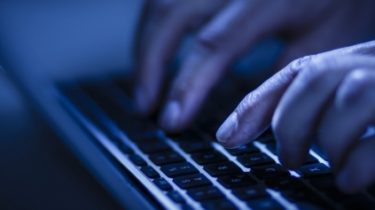 The personal data of Ukrainians are selling online for 50 thousand hryvnia
© Getty Images
Fraudsters are increasingly beset Ukrainians via an electronic network.
More and more Ukrainians become victims of so-called cybercriminals, who know the phone numbers, email addresses and credit card numbers and use it to swindle money. In Ukraine there is a whole industry selling the personal data of citizens, according to a story TSN.19:30.
Criminals are keeping pace with the times and hunt for the purses of the Ukrainians via mobile devices – smartphones and tablets. Suffer from this, not only individuals, but entire companies. The personal data of citizens, which facilitate surveillance and access to funds, is used as a product for sale – for example to send promotional messages. However, this information can easily take over, and crooks.
Industry for the sale of personal data: as cybercriminals are able to learn information about their victims
TSN. 19:30
Yesterday, 21:29
Add to favourites
More and more Ukrainians become victims of so-called cybercriminals. They somewhere find your phone numbers, email addresses, credit cards – all for profit. Someone notices it in time. However, most often the scammers manage to extract from the person tidy sum. And we found out our corespondenta for this criminals do not have to follow you and gather information.
Merchants information about the citizens say that they take it from public sources. In particular, the well-known declarations of income public. However, much more – from social networks. There are gullible citizens voluntarily give a lot of identification data in respect of themselves. Concerning sealed sources, it may be data extracted by the hackers when they break the electronic security system of the enterprise and get all the information about employees and customers, and then sell it. Market price from 500 UAH to 50 thousand. "They were sold, sold and sold. Because when there is demand – there is a proposal," – said human rights activist Denis Ovcharov.
These thieves extremely difficult to catch. In fact, law enforcement officers are dealing with invisible enemies. Therefore, I advise large companies not to skimp on good pros, and ordinary people – less to circulate their contacts. "Your phone number is not a secret. You give it away, leave, when you call a pizza delivery or taxi service," explains a representative of one of the mobile operators Victoria Ruban. But about excessive frankness about the addresses, places of work and other personal data in social networks – you should care. As well as the safety of your mobile device and computer from virus threats. Another tip – less trust in various stocks, low prices in Internet ads and clicks on different links in the network. All of this can hide the fraud.
SBU exposed the Scam with the Bank cards of the inhabitants of "LNR"
Money
October 22, 10:32
1 of 3

© Press service of the SBU

1 of 3

© Press service of the SBU

1 of 3

© Press service of the SBU
© Press service of the SBU

© Press service of the SBU

© Press service of the SBU
The law on personal data protection provides for punishment up to 5 years for fraud with personal data. However, considering the total trade, and not often catch these thieves, the safety of the wallet, including electronic, depends primarily on its owner.
In August it became known a case where online cavalier hyped gullible Ukrainians in the hundreds of thousands of hryvnia. The money online macho in real life was celebrated by a magnificent wedding.
The TSN reporter Ivan Grebenyuk
Comments
comments