The summit Ukraine-EU: bezveza yet do not give, but promised money and increasing pressure on Russia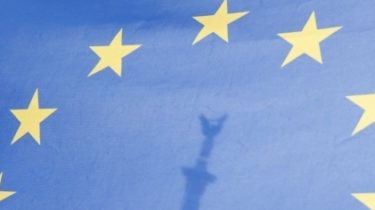 The summit Ukraine-EU: bezveza yet do not give, but promised money and increasing pressure on Russia
© UNIAN
Part of the meeting will be closed to the press.
In the Belgian Brussels today, November 24, kicks off the summit Ukraine-EU. EU leaders will meet with President of Ukraine Petro Poroshenko will speak, among other things, on cooperation between Kiev and Brussels, the talks in Minsk on Donbass and sanctions against Russia.
It is already known that the introduction of a visa-free regime at the summit is to declare will not. This is stated in the plot of TSN.Sores.
This summit in Brussels was preparing for a year. As soon as Ukraine signed an Association Agreement with the European Union, such meetings are mandatory and should occur annually. But the date was postponed, hoping to time the fees for the big event – the granting Ukraine visa-free regime with the EU. However, as you know, Beavis delayed roughly until the beginning of 2017. Because of euroinstitut now developing a mechanism to suspend visa-free regime for all countries with which it works. This is not a prejudice against official Kiev – Brussels wants to have a safety cushion in case a wave of illegal migrants in transit from all visa-free countries, and there are about 60, will be a threat.
See also: Bezviz for Ukraine is an internal problem of the European Union
Therefore, the main bonus for Ukraine at the summit it is expected the allocation of financial assistance: an additional 15 million euros for the fight against corruption and another 104 million for the reform of the public administration system.
Ukraine will be represented by President Petro Poroshenko, the EU – European Council President Donald Tusk and European Commission President Jean-Claude Juncker. They, in particular, will discuss the current situation in Ukraine, the implementation of the Minsk agreements, cooperation in the energy sector, the extension of sanctions against Russia. The European Union intends to extend for another six months.
Olga Koshelenko
In Brussels, the start of the summit Ukraine-EU
TSN. Wounds
Today, 07:53
Add to favourites
European Union leaders meet with President Petro Poroshenko, will speak about cooperation between Kyiv and Brussels, the Minsk negotiations and sanctions against Russia. It is already known that the introduction of a visa-free regime at the summit is to declare will not.
Comments
comments