Poroshenko ready to lift the moratorium on timber exports for IMF tranche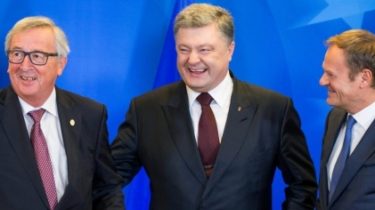 Poroshenko ready to lift the moratorium on timber exports for IMF tranche
© Reuters
It is a condition for the EU to grant 600 million euros.
The President of Ukraine Petro Poroshenko during the summit Ukraine-EU in Brussels promised to abolish the moratorium on the export of unprocessed timber.
This was stated by the President of the European Commission Jean-Claude Juncker.
European politicians stressed that this will be done in the coming weeks and will provide Ukraine the next tranche of aid to 600 million euros.
See also: Became known, when the IMF mission will arrive in Ukraine to decide the fate of the fourth tranche
"I was pleased that the Ukrainian President expressed his intention to lift the ban on timber exports. This was our condition. As I understand it, this will be done in the next few weeks that will give us the opportunity to provide the next tranche of 600 million Euro macro-financial assistance from our side," leads ZN.ua quote Juncker.
Previously, the EU has stated that lifting the moratorium on the export of roundwood, introduced in 2015 for a period of 10 years, and the organization of payments to the displaced is a key condition for disbursement of a tranche for Ukraine from the EU in the amount of 600 million euros.
It became known as Ukraine needs to repay IMF loan
TSN. Week
9 October 20:45
Add to favourites
Details of the agreement, around which were so many rumors, has released this week. On what it would Fund from the government, and President Poroshenko in exchange for help, refer to the material TSN.
Comments
comments