Questioning Yanukovych wants to move not starting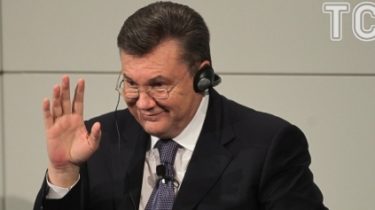 Questioning Yanukovych wants to move not starting
Sviatoshynskyi court adjourned for 20 minutes.
The long-awaited interrogation of the ex-President of Ukraine Viktor Yanukovych wants to move. The lawyers of the suspects in the case, which should interrogate the ex-President, complained that their clients were not brought to the court.
Sviatoshynskyi court took into account the fact that without the presence of the accused to hold a meeting impossible and asked the court in Rostov a break for an hour and a half to deliver Berkut officers accused in court.
For its part, the regional court of Rostov was asked to move the meeting to November 28, at 13 o'clock, or December 2 – at 14 o'clock Moscow time.
Sviatoshynskyi court adjourned for 20 minutes for approval following the time of the questioning. Note that the ex-President arrived in court, spoke Ukrainian and asked words.
Comments
comments