Yanukovych called the cause of "separation" from Ukraine's Donbass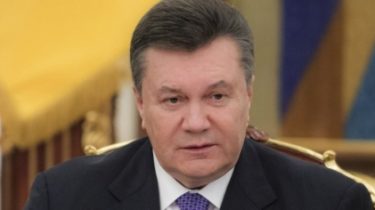 Yanukovych called the cause of "separation" from Ukraine's Donbass
© UNIAN
A politician looking for a cause in the emotional rush of people.
Stripped of the title of President of Ukraine Viktor Yanukovych commented on the reason for "separation" from Ukraine's Donbass.
About it I there was a speech during its press conference.
"I have said repeatedly my point of view. I was initially against parochials the territorial integrity of Ukraine. The separation of Donbass from Ukraine – the emotional rush of people who reacted to the events in Kiev", – said the fugitive.
He also raised the issue of Amnesty.
See also: the Prosecutor's office explained why Yanukovych during the interrogation, has the status of a witness
"If we talk about Amnesty – no reply, whom Amnesty no longer need, to those soldiers who hold the Fort in the Donbas and protect their native land, or the power that started the war."
We will remind, on Friday, November 25, held the hearing in the case of execution of participants of Euromaidan, the witness of which is held by Viktor Yanukovych. However, about 30 activists with flags "Right sector" and the "Free people" blocked the departure of the accused Berkut officers from prison. They held in hand posters with inscriptions "the killers of hundreds of Heaven in jail", "Blood of the Heavenly hundred on your hands" and "Killer jail."
Comments
comments