The regiment "Azov" called fantasies detention of militants, their commander intelligence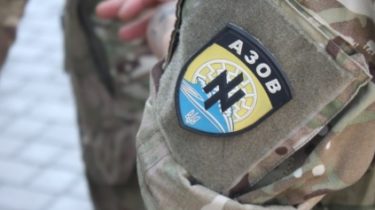 The regiment "Azov" called fantasies detention of militants, their commander intelligence
© Facebook/the regiment "Azov"
The soldier learned of his "arrest" from the media.
The regiment "Azov" has denied statements of the militants of the detention of their squad reconnaissance battalion.
This reports the press service of "Azov".
The report said that the commander of the intelligence is at the base of the regiment and about his "detention" has learned from the media.
"I responsibly declare – if the commander of our exploration of the once and visit the lands that are now under occupation, the militants know this very different, certainly not delaying our glorious Warriors. This they can only imagine what I'm doing now", – reported in "Azov".
The regiment accused the militants that they are seized in the streets of civilians, passing them off as fighters of "Azov".
Read also: Militants "LNR" announced the arrest of representatives of the "Azov"
"All they can detain us without our presence, just words. Despicable lie, coming up with the "heroic" history, miss from the streets of the civilian, pretending to be soldiers of the regiment AZOV", – said in a statement.
We will remind, one of the leaders of "DND" Eduard Bacurin stated that the militants detained the commander of a reconnaissance regiment "Azov" Vladimir Tchaikovsky. In his words, "detention" took place on 23 November at a checkpoint near Mayorsk. "Detainee" allegedly admitted that he received the task to carry out the attack on the market in Makiyivka.
Comments
comments