Yanukovych told, what in Russia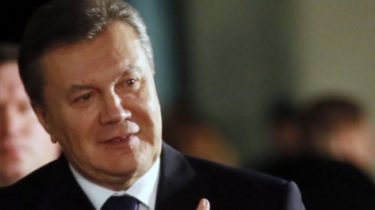 Yanukovych told, what in Russia
© UNIAN
It helps people who are unable to return to Ukraine.
Deprived of the title of President of Ukraine Viktor Yanukovych told what he is doing now in Russia.
About it I there was a speech during his press conference.
"Younger grandson left without a father, spend time family," he said.
Yanukovych added that there is no escape from people who were postradali and left Ukraine because, they say, life there became impossible. He works with these people along with lawyers, courts tusd.
"Work takes time", – Yanukovych told.
He added that he in Ukraine has supporters, but they are afraid to include his name in the polls.
Read also: Yanukovych reiterated the request to apply against Ukraine Russian troops
Earlier, Yanukovych called the cause of the separation of Donbass from Ukraine.
"I have said repeatedly my point of view. I was initially against, to violate the territorial integrity of Ukraine. The separation of Donbass from Ukraine – the emotional rush of people who reacted to the events in Kiev", – said the fugitive.
The police and riot police with dogs: around the court in Rostov enhanced security measures
TSN. 16:45
25 November, 17:30
Add to favourites
To see the President of the fugitive firsthand we could not – on the way to the Rostov regional court could only see the tail of the motorcade, likely imported to the construction of Viktor Yanukovych for an hour before questioning. Around facilities – enhanced security measures, the police on duty at every street corner.
Comments
comments