A strange impression. The French Ambassador told how Europe responded to the e-Declaration Ukrainians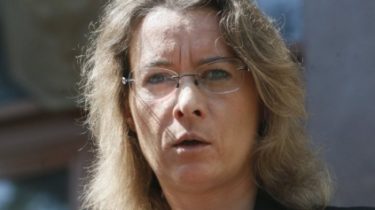 A strange impression. The French Ambassador told how Europe responded to the e-Declaration Ukrainians
Isabelle Dumont© UNIAN
According to her, it seems like some politicians and civil servants do not trust their own country.
The Ambassador of France in Ukraine, Ms. Dumont said that the European politicians have struck a significant amount of cash, which kept the Ukrainian officials.
She said the Agency "Interfax-Ukraine".
See also: Kiev region after the publication of the e-returns the number of robberies has tripled
"But it is also necessary to say about the experience – so to say, rather strange – which made Europe the amount of property and assets that are declared in the system. In particular, a huge amount of cash that keep individuals. The impression that some politicians and civil servants do not trust their own country," – said the diplomat.
She stressed that in such conditions it is difficult to gain the trust of foreign investors and attract them into the country.
"It's hard to ask about investor confidence at a time when government officials demonstrate a high level of mistrust," said Dumont.
The French Ambassador expressed the belief that the institutions responsible for fighting corruption in Ukraine, should be able to investigate every questionable fact in e-declarations.
She also said that affected by the fact that the system of e-declarations has been implemented.
Previously, experts after the publication of the declarations stated that withAmarna BP concentrated 12.3 billion hryvnia, of which 7.4 billion in cash. Economists note, "under the mattress" MPs hiding 100 of the budget of Ukraine in 2017, a budget of Lviv or 20% of the budget of Moldova.
Top 10 officials who likes to hide the cash under the mattress
Pennies
November 1, 10:29
Add to favourites
These dear people do not trust the Ukrainian banks, if you store your millions in suitcases. But this does not prevent them to assure people of the reliability of the banking system. MPs from Lviv Bogdan and Yaroslav Dubnevichi took 1st place. Elected officials of BPP like art and a Swiss watch. Vyacheslav Konstantinovsky is the second place. This is the one that "sold a rolls-Royce, went to war." Ivan Fursin – the people's Deputy from the "Will of the People", in third place.
Comments
comments