Tight buns and abs of steel. That post in Instagram sexy fitness babe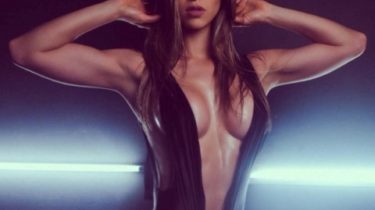 Tight buns and abs of steel. That post in Instagram sexy fitness babe
Curiosities
Today, 17:37
1 of 10

Photo from Instagram Anneli Sagri
© instagram.com/anllela_sagra

1 of 10

Photo from Instagram Anneli Sagri
© instagram.com/anllela_sagra

1 of 10

Photo from Instagram Anneli Sagri
© instagram.com/anllela_sagra

1 of 10

Photo from Instagram Anneli Sagri
© instagram.com/anllela_sagra

1 of 10

Photo from Instagram Anneli Sagri
© instagram.com/anllela_sagra

1 of 10

Photo from Instagram Anneli Sagri
© instagram.com/anllela_sagra

1 of 10

Photo from Instagram Anneli Sagri
© instagram.com/anllela_sagra

1 of 10

Photo from Instagram Anneli Sagri
© instagram.com/anllela_sagra

1 of 10

Photo from Instagram Anneli Sagri
© instagram.com/anllela_sagra

1 of 10

Photo from Instagram Anneli Sagri
© instagram.com/anllela_sagra
Photo from Instagram Anneli Sagri
© instagram.com/anllela_sagra

Photo from Instagram Anneli Sagri
© instagram.com/anllela_sagra

Photo from Instagram Anneli Sagri
© instagram.com/anllela_sagra

Photo from Instagram Anneli Sagri
© instagram.com/anllela_sagra

Photo from Instagram Anneli Sagri
© instagram.com/anllela_sagra

Photo from Instagram Anneli Sagri
© instagram.com/anllela_sagra

Photo from Instagram Anneli Sagri
© instagram.com/anllela_sagra

Photo from Instagram Anneli Sagri
© instagram.com/anllela_sagra

Photo from Instagram Anneli Sagri
© instagram.com/anllela_sagra

Photo from Instagram Anneli Sagri
© instagram.com/anllela_sagra
In four years of heavy training, the girl got a perfect body.
Almost 7 million followers on the social network Instagram has gathered a Colombian fitness model Angela Sagra.
22-year-old beauty has been actively involved in fitness four years ago. Prior to that, she studied fashion design and was a slender girl without the expressed muscles. In the gym Angela met a coach who changed her life completely.
See photo: Photo Topless, Pussycat costume. That post in Instagram the Busty star of Playboy
After a year of grueling workouts beauty began to take part in fitness competitions and receive prizes.
The girl has an army of fans, whom she spoils candid photos and videos of their sessions in the gym.
Comments
comments