Canada imposed sanctions against 15 more people from the occupied Crimea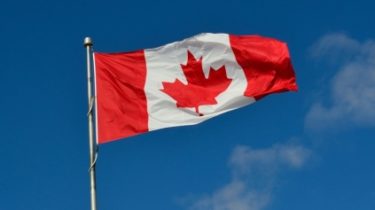 Canada imposed sanctions against 15 more people from the occupied Crimea
© pixabay.com
The sanctions spread in six "deputies of the state Duma" from the Crimea.
The government of Canada as part of the policy of exerting pressure on Russia because of the situation in Ukraine has imposed sanctions against 15 people, including six members of the "Duma" from the Crimea.
This was reported on the website of the canadian Ministry of foreign Affairs.
Also given the surnames of the additions to the sanctions list.
See also: the European Parliament adopted a resolution on sanctions on Russia because of the torture the Dading
We will remind, earlier it was announced the "black list" of the European Union.
"Given the organization of the Russian Federation "the state Duma elections" in the illegally annexed Crimea and Sevastopol the Council believes that six men should be added to the list of persons and companies subject to restrictive measures", – stated in the message of the EU Council.
"Russian state Duma" in September was elected 8 deputies from the Crimea. However, two of them (Natalia Poklonskaya and Mikhail Sheremet) are already in the list of persons and companies subject to sanctions in connection with violation of the territorial integrity, sovereignty and independence of Ukraine.
Recall that the EU sanctions include a ban on imports into the EU of goods from Crimea and Sevastopol; investment in Crimea or Sevastopol; travel services in the Crimea and Sevastopol (in particular, European cruise ships can't go in the Crimean ports); export of certain goods and technology to Crimea, in particular, in the sphere of transport, telecommunications and energy.
World leaders agreed to maintain sanctions against Russia
TSN. 19:30
November 18, 20:21
Add to favourites
Talks between the U.S. President and the leaders of Germany, France, UK, Italy and Spain lasted more than an hour. Barack Obama arrived in Berlin the day before yesterday, Wednesday, as European leaders arrived this morning. The participants of the meeting agreed to maintain sanctions against Russia. Barack Obama and European leaders concerned that no agreement about the mode of silence didn't last long.
Comments
comments