On the world market rose sharply, oil prices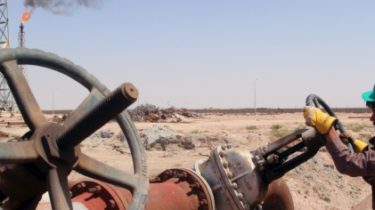 On the world market rose sharply, oil prices
© Reuters
The market reacts on possible OPEC's decision to freeze production of "black gold".
Today, 30 November, in Vienna, Austria to be held a meeting of the international organization of 12 countries-OPEC oil exporters, which may approve the decision to suspend the production of "black gold". The market is waiting for this decision, reacted by raising prices.
In particular, as of 15:00 Moscow time WTI crude oil rose by 6.9 percent to 48.35 per barrel. Brent became more expensive by 7.05% and worth at auction 49,65 dollar. Such data are cited by Bloomberg. The last two hours the price has dropped slightly. Brent was worth even 50 dollars and a half per barrel.
The price of oil in the OPEC basket as of yesterday, November 29, cost 43,87 dollars.
Yesterday, the Minister of energy, industry and mineral resources of Saudi Arabia (part of OPEC) Khalid al-falih stated that he expects a positive decision from today's meeting regarding the freezing of production.
In September, an informal meeting of OPEC was held in Algeria. Then agreed to limit daily oil production at the level of 32.5-33 million barrels. However, the specific limits for each country is not defined.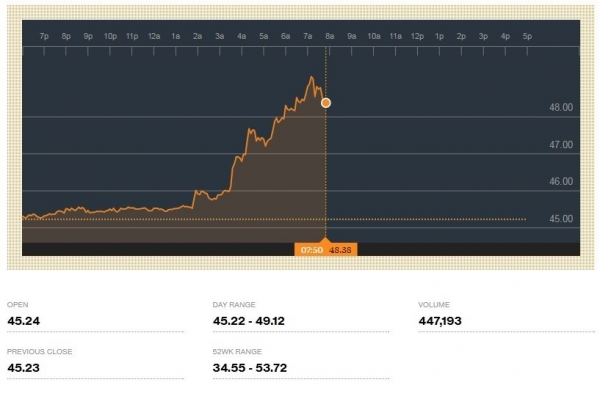 Bloomberg
Prices of WTI crude oil during trading on 30 November 2016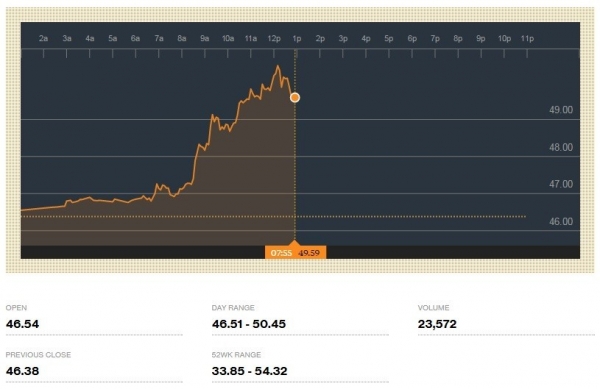 Bloomberg
Prices for Brent crude during trading on 30 November 2016
Comments
comments