The European Parliament will consider a question of cancellation mechanism bezveza only in 2017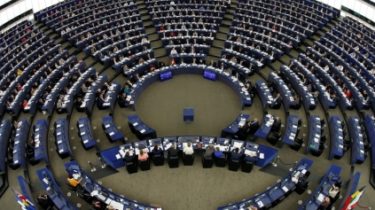 The European Parliament will consider a question of cancellation mechanism bezveza only in 2017
© Reuters
The preliminary date of consideration was determined on 18 January.
The European Parliament is tentatively scheduled to consider on first reading the question on adoption of the mechanism of cancellation of visa-free regime in a case of emergency a month and a half to 18 January 2017.
This is stated on the official website of the European Parliament.
Recall that it is precisely the lack of this mechanism was the main reason for the postponement of granting Ukraine and Georgia a visa-free regime with the EU.
In Brussels can cancel a single obstacle on the way of Ukraine to a visa-free regime
TSN. Wounds
Yesterday, 10:29
Add to favourites
In a few hours it will begin long-awaited negotiations on the mechanism for suspension of visa-free regime. If the EU institutions fail to agree today – this will unlock the path to bezveze with Ukraine. The text of the agreement, as previously reported in the European Commission, almost fully agreed.
Comments
comments