The lawyer of a grief-mother will seek a mitigation measure because of the "shock" of the defendant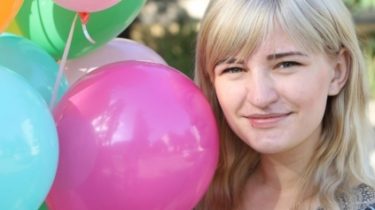 The lawyer of a grief-mother will seek a mitigation measure because of the "shock" of the defendant
© Facebook/Vladislav Podkupko
The appeal will be submitted in the coming days.
Protection of the woman who was left without food and water of their children for nine days, will appeal against her measure. This was reported by TSN Advokat Vladislava Mikhail Fedorenko.
"She's in a state of shock, says almost nothing. Next my action as an advocate – on Monday I will appeal to chose a more lenient preventive measure in view of the fact that there is no evidence that Vlad can hide from the investigation," – said Fedorenko.
At the same time lover and father of the third child Vladislava Anton intends to seek a court examination of DNA and the adoption of his daughter. As you know, a grief-mother for two months, had not registered his third child, and Anton and they lived a civil marriage.
As previously reported, in Kiev there was a terrible tragedy – a woman left two young children at home for nine days without care. Her 1-year-old son died, and for the life of his 2-year-old sister fought the doctors. Commissioner President for children's rights Mykola Kuleba subsequently reported details of the interrogation of the would-be mothers in the Prosecutor's office. According to the woman, she didn't think children could die. The court chose for women measure in the form of 2 months detention without bail, she faces a prison sentence for 8 years.
Would-be mothers who left their children, faces up to eight years in prison
TSN. Pdsmi day
Today, 00:38
Add to favourites
Two months in custody without the right to bail is a preventive measure, the court chose the mother, which is 9 days left in the apartment of two young children, resulting in no food and water one year old son died, and two year old daughter was in intensive care. Her condition is improving and soon she will be transferred to the pediatric ward. A hearing is scheduled for February.
Comments
comments