In Kiev on the day they turned off from the heating large residential community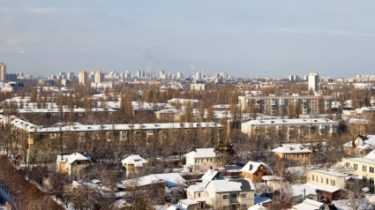 In Kiev on the day they turned off from the heating large residential community
© Dmitry Shapoval / Facebook
The battery will be cold in 139 houses.
Today, 9 December, at five in the morning "Kyivenergo" started repair of pumping equipment (will change two valves) for heating, supplying heat to the district Encouraging in Kiev. Because of this, the heating turned off until five in the morning Saturday, December 10.
See photos: "Kyivenergo" Akhmetov may lose control over the heating systems in the capital – Klitschko
"It is necessary for further repairs at the pumping station that provides the recharge zone of a heat supply in the capital's residential area Encouraging. At the time of the works will be stopped heating 139 houses, 3 hospitals, 5 schools and 6 kindergartens in the boundaries of streets the street, Hetman, Field, Vyborg, Lebedev-Kumach. Work carried out in connection with the need for stabilization of the pump equipment that provides the recharge zone in the sub-zero temperature conditions", – explained in "Kyivenergo".
Also need to repair the two damages on the heating system in this neighborhood.
Meanwhile, nand Dnipropetrovsk without heating remained about 10 thousand inhabitants.
Comments
comments