The Cabinet decided on the deadline, when approved, establishing social grants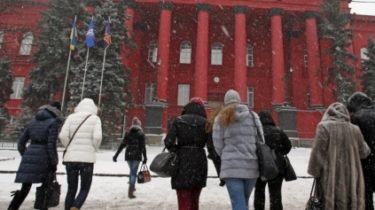 The Cabinet decided on the deadline, when approved, establishing social grants
© UNIAN
Payments to students under the new system is scheduled to start from January 1, 2017.
During December of this year the Cabinet of Ministers approves the mechanism of assignment of social scholarships to University students.
On this day, December 9, during the hour of questions to government in Parliament said Minister of social policy Andrei Reva, UNIAN reports.
"In order to run this mechanism must be a resolution of the Cabinet of Ministers, which will regulate the procedure for the payment of social grants from January 1, 2017," said Reva.
The mechanism is still not completely developed.
Recall from the beginning of 2017 Ukraine plans to divide the scholarships into two types – academic excellence (will be paid through the Ministry of education), and social for students from low-income families (through the Ministry).
Earlier in the Ministry of education spoke about the scholarships in 2017 and who will get them.
Comments
comments