Lavrov revealed the conditions for the exchange Sentsov, Sushchenko and Cliche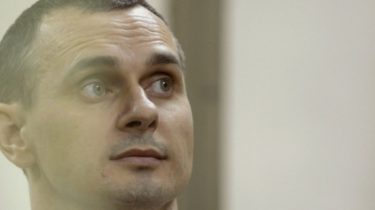 Lavrov revealed the conditions for the exchange Sentsov, Sushchenko and Cliche
© Reuters
The Russian foreign Minister made the exchange of prisoners in Russia Ukrainians.
Held in the Russian Ukrainians Oleg Sentsov, Roman Sushchenko and Stanislaus Cliche may be exchanged for Russians arrested in Ukraine.
This was stated by Minister of foreign Affairs of the Russian Federation Sergey Lavrov during a press conference at the Ministerial meeting of the OSCE in comments TSN.
"As for these people, there is a legal possibility, they were already used when there was an exchange of Hope Savchenko", – he said, answering a question on possibility of release of the Russian hostages.
At the same time, the Russian foreign Minister could not explain what it meant. "It all depends on how the legal procedures will be applied to each of the parties" – pointedly said Lavrov.
He also noted that "the Ukrainian prison there are also Russian citizens," stressing that "will not even comment on it."
Recall that the Ukrainian film Director, screenwriter and Euromaidan activist Oleg Sentsov, Russian FSB detained in the night of 11 may 2014 in Simferopol and accused of preparing attacks in the Crimea, in particular, He is charged with the management of subversive and terrorist group "Right sector", which allegedly made on 14 and 18 April 2014 arson of the headquarters of the "Russian community of Crimea" and "United Russia" in Simferopol, and also prepared in the Crimean capital of explosions near the Lenin monument and the Eternal flame. 25 Aug Sentsov was just sentenced to 20 years imprisonment in a strict regime colony.
As we know, Stanislav Cliche accused of involvement in the First Chechen war and killing Russian soldiers are also charged with the attempted murder of 15 soldiers, which he along with others detained in Russia Ukrainian Mykola Karpyuk – allegedly committed in the squad "Viking" from 31 December 1994 to 5 January 1995 in Grozny.
In November, Klychu for insulting officials added to the period of a month in prison. During the investigation, the Ukrainians did not allow the lawyers, the Consul, was subjected to torture, they are recognized as political prisoners. Stanislav Klyh and Mykola Karpyuk convicted by a Russian court on 20 and 22 and a half years in a strict regime colony.
3 Oct has information about the arrest of Ukrainian journalist Roman Sushchenko Lefortovo court for 2 months. Russian security forces claim that he "purposefully collected data which constitute a state secret, the activities of the Armed forces and National guard, the leak of which abroad could harm the defense of the state". Against the Ukrainian opened a criminal case on charges of espionage, are investigating. Roman Sushchenko in jail "Lefortovo" has found members of the Public monitoring Commission (CSC) in Moscow. 47-year-old journalist was in the chamber of the quarantine Department.
Comments
comments