Dedica condemned the anti-Ukrainian slogans during the March, "Eaglet" and demanded a reaction from Poland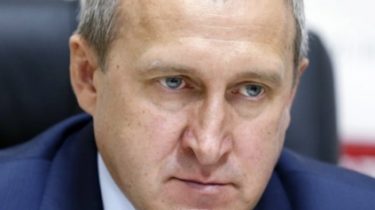 Dedica condemned the anti-Ukrainian slogans during the March, "Eaglet" and demanded a reaction from Poland
© UNIAN
During the March there were "Death to Ukrainians!".
Ukraine has condemned calls in Poland, which lead to hostility on a national basis. Kiev will appeal to the official Polish authorities with a request to investigate the incident with the voice acting anti-Ukrainian slogans during Saturday's March in Przemysl.
This was stated by Ukrainian Ambassador to Poland Andriy Deshchytsia, writes UKRINFORM.
The Ukrainian side expects response in this regard not only Polish official bodies and public organisations, which should create favorable conditions for good-neighbourly relations.
Deshchitsa stressed that it is alarming the fact of an incident in Przemysl at the moment, when Kiev and Warsaw again took on a new positive dynamics of bilateral relations.
"Such provocations in the statements of one person can destroy the developments of the official and public work of Ukraine and Poland", – stated the Ukrainian diplomat.
Recall that in Przemysl during the annual "March pererabotka and lwów Eaglets" with the participation of many Polish Patriotic and nationalist organizations have made anti-Ukrainian slogans, including "Death to Ukrainians" and "Przemysl, Lvov – always Polish".
The event was a right-wing organization: Sapolsky youth and National-radical camp, an informal group of "Patriotic Przemysl" and the establishment of culture Subcarpathian Voivodeship Cultural center in przemyśl. The "Eaglets" were called soldiers from the Polish side, the participants of the Polish-Ukrainian war in Galicia in 1920.
Association of Ukrainians in Poland has called on Polish authorities to counter manifestations of hostility towards the Ukrainian minority of Poland and the citizens of Ukraine.
See also: Diplomats talking about a possible revision of relations with Belarus after its anti-Ukrainian position in UN
We will remind that earlier the Polish TV channel "TVN24" revealed controversial anti-film Field Morari "Ukraine: Mask of the revolution." The screening of the film channel "timed" to the second anniversary of the Maidan.
Embassy of Ukraine in Poland for this reason, issued a statement in which he said that "disappointed with the unfriendly gesture of the Polish TV channel "TVN24″" and was accused of disrespect for millions of Ukrainians.
Comments
comments