Arthur Emelyanov: We must use the last chance to reform the judicial system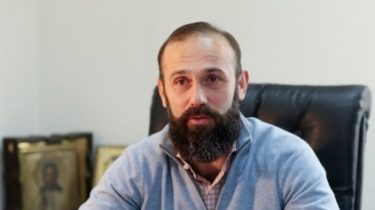 Arthur Emelyanov: We must use the last chance to reform the judicial system
According to the judge of the Supreme economic court, the justice must get rid of the negative perception and get the confidence.
Ukraine's ongoing judicial reform will improve the trust of citizens to the judicial system if the judges will bear more responsibility for decisions, and the decision will be executed. This opinion in an article for "Judicial and legal newspaper" expressed judge of the Supreme economic court of Ukraine Arthur Emelyanov.
"Judges who passed the qualification evaluation, will be able to work no longer in a prolonged state of uncertainty. After evaluation, the judge actually gets the credit of trust – evidence that at the moment society is neutral to it and gives it certain expectations," – said Emelyanov.
"The future professional fate of judges will determine how he will use this chance, that is solely on himself and primarily on the legality of its decisions. When the judicial system will be reformed to such an extent that it will be professional people who are ready to take responsibility for the decisions taken, society will become apparent that in addition to changing form and content" -said Arthur Emelyanov.
"Justice must get rid of the negative perception and get the confidence. In order for the reform was carried out, should take a number of concrete steps to implement the uniform judicial practice; to increase the responsibility of judges for their decisions; to ensure strict execution of judicial decisions; to impose a moratorium on the biased criticism of the courts," says judge SECU.
"In fact, this is the last chance to reform the judicial system. It cannot be lost and that requires people willing to take on a huge responsibility", – he concluded.
Comments
comments