The EU called unprecedented reforms, which managed to bring to Ukraine – report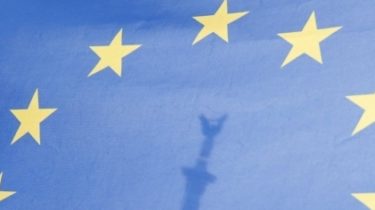 The EU called unprecedented reforms, which managed to bring to Ukraine – report
© UNIAN
On the website of the EU published the text of the report on the implementation of Association with Ukraine.
Ukraine has made unprecedented progress in the implementation of the reforms.
This is stated in the joint report of the European service for external Affairs and the European Commission, which was published on the EEAS website.
"Ukraine in very difficult conditions has made great strides over the previous two years, and not only, including the conflict in the East and the illegal annexation of Crimea and Sevastopol", – said EU High representative for foreign Affairs and security policy Federica Mogherini.
According to her, after Ukraine adopted amendments to the law have brought to life with felt Ukrainians.
Mogherini also assured that the EU stands ready to help Ukraine in this matter.
Note that the report specifically says that Ukraine has successfully fulfilled all conditions for visa liberalization action plan, and mentioned progress in the fight against corruption, reform the banking and energy sectors, the consolidation of democracy and the rule of law.
At the same time the document States that some reforms come slowly, particularly the privatization of state enterprises, development of social and healthcare sector, as well as issues of resolution of the situation concerning internally displaced persons and the payment of social assistance and pensions.
Separately, the EU assured that I fully support the sovereignty and territorial integrity of Ukraine within its internationally recognized borders and continue to denounce and not recognize the illegal annexation of Crimea and Sevastopol to the Russian Federation.
Recall, the European Council, which will meet on 15-16 December in Brussels to discuss the issue of ratification by the Netherlands of the Association agreement EU-Ukraine. In the socio-economic section of the summit will discuss investment and the strategy of the EU single market.
Previously, in the Netherlands threatened to refuse to ratify the Association Agreement between Ukraine and the EU. One of the requirements of the EU must declare that the Association agreement with Ukraine does not mean additional obligations or security of a financial nature. The Netherlands also need to recognize that the agreement will provide the Ukrainians the right to freely live and work in the EU. One of the most controversial points – and he still is not agreed, concerns the possible membership of Ukraine in EU.
The EU has promised to find a compromise and to negotiate with the Netherlands in the near future.
Comments
comments