In "DNR" announced the opening of its "representative" in Italy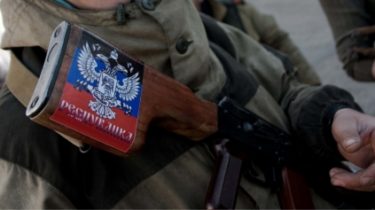 In "DNR" announced the opening of its "representative" in Italy
© Getty Images
At the opening supposed to be present deputies from the party of Silvio Berlusconi.
Terrorist organization "DNR" announced the opening of its representative offices in Turin, Italy.
The opening will take place on December 14, transfer "news of Donbass".
The militants reported that at the opening ceremony attended by representatives of regional and national parliaments from the right-wing party "Brothers of Italy" and "Northern League".
The are supposed to be parliamentarians from the party "Forward, Italy" which is headed by former Prime Minister Silvio Berlusconi.
See also: Ministry of foreign Affairs filed the claims against the Czech Republic because of the registration of the representative office of the DNI"
Recall, September 8, militants announced the opening of the so-called "mission of LPR" for "humanitarian assistance" and "outreach". The head of the organization should become an Austrian citizen Alfred Almeder.
Later foreign Minister of Austria announced that Vienna will not recognize the self-proclaimed "Luhansk people's Republic" and can not access at any diplomatic or consular representation of this group.
Comments
comments