The MPs plan to raise their own salaries to almost 26 thousand hryvnias media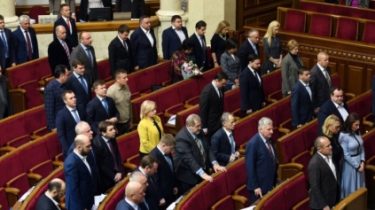 The MPs plan to raise their own salaries to almost 26 thousand hryvnias media
© UNIAN
In General, the costs of providing the work of the Parliament in 2017 will be over a billion hryvnia.
The salaries of MPs in 2017 will be from 25 920 hryvnia ordinary member of the parliamentary Committee or Commission of up to 32 000 hryvnia from the Chairman of the Verkhovna Rada.
About it writes "Ukrainian truth" with reference to the Annex to the draft resolution, which has at its disposal.
In addition, the document provides for the allocation of one Deputy 28 510 per year for travel on the territory of Ukraine, as well as 168 thousand UAH – for compensation of rental housing.
See also: Eggs to 100 UAH and the salary "to dead souls". In Parliament misuse of budget funds
In addition, 4 900 USD – long distance phone calls, 4 000 UAH – for travel assistants, 2670 – rental and maintenance of premises in the electoral districts and 750 UAH for stationery.
According to the document, the overall costs of the Council in 2017 will be increased to 1 billion 128 million 399 thousand 400 hryvnias. The corresponding decree of the Verkhovna Rada is scheduled to consider on Friday, December 23.

Note that Ukraine was now the main financial document for 2017. On Wednesday 21 December, at dawn, the Verkhovna Rada adopted the law on the state budget.
While deputies slept after pressing buttons Dnia decided to find out what they been up all night. All the figures that dramatically affect the wallet of every Ukrainian , read our article about the main nuances of the state budget for 2017.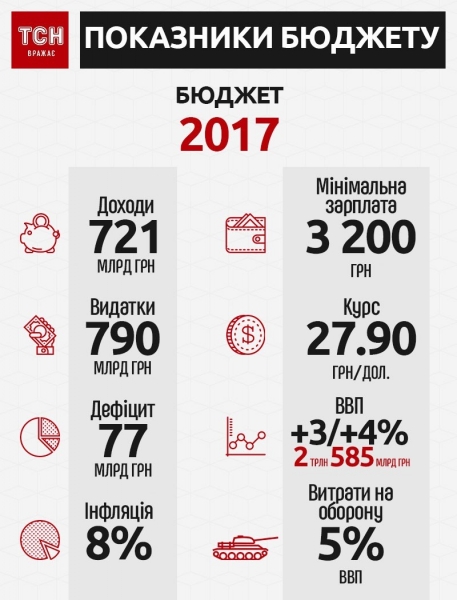 Reuters
Comments
comments