The village Lugansk was made independent of the occupied part of the region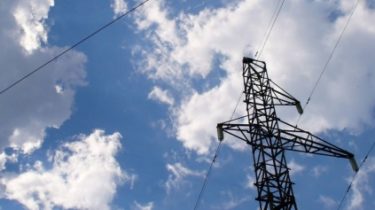 The village Lugansk was made independent of the occupied part of the region
Illustration© Kyivenergo
Built length of the line is more than 13 kilometers.
Yesterday, December 21, LLC "Luhansk energy Association" made a successful trial run new power lines in the village of Lugansk.
This will eliminate the dependence on energy supplies from the temporarily uncontrolled territory of the region, Interfax reports. Built length of the line is more than 13 kilometers, for this was set 100 supports.
According to the report, for the approach to the installation of the supports, the builders had to plan out the terrain, to attract sappers of VSU for the demining of the area due to the large number of explosive devices left after the fighting.
See also: it Became known how much occupied Donbas Ukraine for electricity
The construction of additional tap from PL-35 kV "Dam-Komine" to the substation "Stanychno-Luhanske" was carried out throughout 2016.
"Speed of construction was affected by a conflict situation with the state administration of Stanichno-the Lugansk area associated with the approval of technical documentation on land management. Luckily, "LEO" and regional administration has managed to solve this issue", – reported in a press-service regional power.
The allocation of funds necessary for the implementation of this project, it was agreed with the Ministry of energy and mines and approved by the national Commission in the company's investment program for 2016.
Earlier it was reported that the international Committee of the red cross (ICRC) is going to pay the debts of the residents of Donbass for electricity.
Comments
comments