The Ministry of social policy explained, when you count the subsidies due to the increase in the minimum wage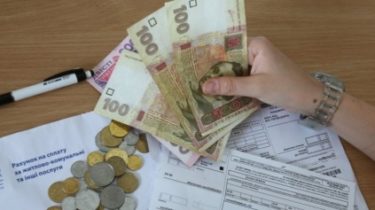 The Ministry of social policy explained, when you count the subsidies due to the increase in the minimum wage
© UNIAN
Applications for a grant filed 7.1 million Ukrainian families.
Raising the minimum wage to 3, 2 thousand UAH from January 1, 2017 will not affect current grants.
Benefits designed to citizens on payment of housing and communal services will not be reviewed until the end of the heating season, which runs until April 30. It is reported by the Ministry of social policy.
Now in Ukraine receive grants for more than six and a half million families. Statements to receive them filed 7.1 million families.
Recall, the Verkhovna Rada adopted the law on state budget for 2017. On dry figures, which fundamentally affect the wallet of every Ukrainian, read on Tsna on this link.
Comments
comments