The new trailer of "Alien" and a Christmas flash mob with bare chest. Trends Network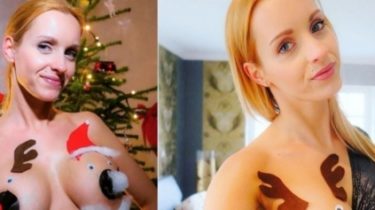 The new trailer of "Alien" and a Christmas flash mob with bare chest. Trends Network
© instagram.com/anike_ekina
Funny news and news that interest many, watch in our collection.
Team TSN.ia daily will collect for readers of the main trends of social networking – the key discussion topics of users, jokes, funny fotozhaby and most popular videos of the last days.
Today, 26 December, Internet users watched a trailer for the continuation of the cult film "Alien" with Michael Fassbender in the lead role.
Gaining popularity flashmob, in which the girls painted on the bare chest of a Christmas reindeer Rudolph.
In Australia, the seal became a star after walking around the city and Instagram have subscribed to the page a very emotional dog named Strawberry.
Comments
comments