In Russia are convinced that Lutkovska will visit prisoners of Ukrainians in Simferopol in 2017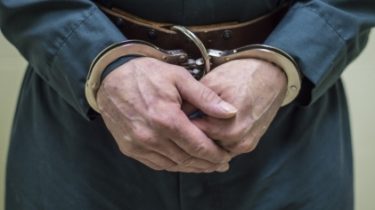 In Russia are convinced that Lutkovska will visit prisoners of Ukrainians in Simferopol in 2017
© Getty Images
Commissioners for human rights "should work, as doctors without borders."
The Commissioner for human rights of the Verkhovna Rada of Ukraine Valeria Lutkovska next year will visit convicted Ukrainian citizens held in correctional colonies in Simferopol. This was announced by Russian Ombudsman Tatyana Moskalkova, writes "Interfax-Ukraine".
She expressed hope that the Ukrainian side, in turn, will execute the agreement on the visits of Russian citizens in the colonies in Ukraine. According to her, the consideration of moving prisoners, which are stationed in penal colonies in the territory of the occupied Crimea and in other regions of the Russian Federation, is in the nearest plans of the two commissioners.
The Ukrainian side is ready to accept further punishment of these citizens on the territory of Ukraine. They are now 17 people.
She also reported that appealed to Lutkovska with a request to assist in compiling the most complete list of Russian citizens who are in places of deprivation of liberty on the territory of Ukraine.
Moskalkova noted that, in the opinion of the ombudsmen of the two countries, commissioners for human rights "should work, as doctors without borders."
See also: the Ombudsman of the Russian Federation asked the Media to visit the detained Ukrainian deserters
We will remind, earlier the media reported that the Commissioner for human rights of the Russian Federation Tatiana Moskalkova promises to find a mechanism for returning to Ukraine, prisoners serving a sentence in the Crimea.
Comments
comments