New year's gift. Lutsenko has promised prosecutors to raise wages by 60%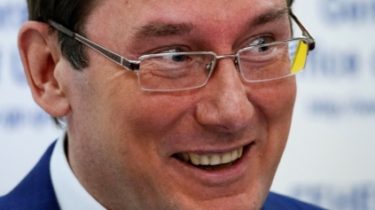 New year's gift. Lutsenko has promised prosecutors to raise wages by 60%
© Reuters
Employees of bodies of Prosecutor's office will pay an average of 15-18 thousand.
Prosecutor General Yury Lutsenko said about raising wages to employees of prosecution bodies to 61% in 2017.
About it reports a press-service GPU.
Lutsenko congratulated the colleagues from the new year and added that he would report higher wages instead of a gift.
Also read: MPs plan to raise their own salaries to almost 26 thousand hryvnias media
"So, according to him, the wages of employees of bodies of Prosecutor's office in 2017 will be increased by 61%, which gives a chance to make her payments on average 15-18 thousand UAH, depending on years of service (for comparison: in 2016 – 8-11тис UAH). In addition, the planned increase in the monthly compensation of expenses for rental housing with 2.5 thousand to 4 thousand UAH (61 % compared with the year 2016) that is paid as a monthly prize", – stated in the message.
The attorney General said that such a wage increase has become possible thanks to the support of the President and Parliament, who saw that "the Prosecutor's office gives the result and operates efficiently."
Amid reports of possible increases in the salaries of the deputies, the journalists asked them to call Sumi, who desired the deputies for a happy life. The amounts ranged from 35 to 250 thousand hryvnias for a month.
DePuy happiness: officials admitted what amount of money makes them happy
TSN. 19:30
22 Dec, 20:26
Add to favourites
Deputies of the Verkhovna Rada told Daria Happy, how much money they need for happiness. Considering all the whim of some called even a specific amount of money per month.
Comments
comments