Selfies at arm's length and mystery. How to upgrade Instagram in 2017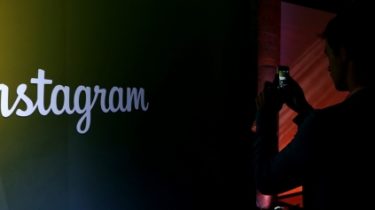 Selfies at arm's length and mystery. How to upgrade Instagram in 2017
© Getty Images
Four ways that will help to keep on top of your account in the social network.
Four things that will make your Instagram account more stylish and alive.
The Guardian described the ways that will help to keep on top of your account in the social network.
See photos: Like two drops: the Network found a "twin" sexy Margot Robbie
Photo style Flatlay
Flatlay is a picture of several objects furnished together that are laid out on a flat surface and photographed from above. These photos are gaining a lot of "likes". For example, a Cup of coffee with foam heart shaped, glasses on the passport, delicious breakfasts are beautifully laid out fruit. Flatlay photo is a modern trend of Instagram and the development of such a photo is essential for the popularity of your account. However, it is not necessary to specify in description to the photo that you took me 15 minutes to get rid of the ugly shadows, or that your back hurts after you twist to make a good photo.
couldn't be more perfect @helloemilie
Selfies at arm's length
To make such a photo is to find a photogenic place where they could sit down, then sit on one foot (although it is not very convenient, but you have to look relaxed) and should hold the phone as far as possible, turning it so that you can see only the body but not the head. The advantage of such photos is that it does not need to worry about facial expression.
Details. #commedesgarcons #levis501 #lumojewelry
Period photos dog socks ends
There are a variety of filters in Snapchat like features of small animals or Golden butterfly or crown. You noticed how suspiciously they look slimy? How they help to be something similar to the heroes of Disney cartoons. However, you should cease and desist from such photos.
Golden child
Be mysterious
In an age when a lot of posts, the most magical thing you can do is to leave. The people who most intrigue, not forced to post some fruit every Saturday. It is necessary to take a strategic break. For maximum drama, you can announce your withdrawal from social network, and then, perhaps, delete your account.
Comments
comments