Turchinov called 2017 a turning point in the liberation of occupied territories of Donbass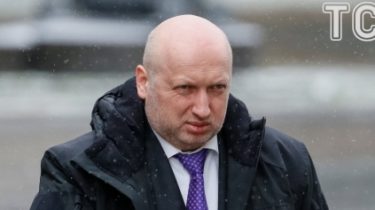 Turchinov called 2017 a turning point in the liberation of occupied territories of Donbass
© Reuters
According to the Secretary of the NSDC, during the last year Ukraine did not lose a single meter of territory
Next year will be a turning point in the liberation of the occupied territory of Donbass.
This was stated by the NSDC Secretary Oleksandr Turchynov, UNIAN news Agency reports.
"Meter by meter we begin to liberate the occupied territory. And I am sure that 2017 will be a turning point in this issue," he said.
According to Turchynov, Russia controlled and the Russian-terrorist groups are not going to perform any agreement, instead of trying to further destabilize the situation.
Separately, he noted that 2016 is the first year when Ukraine did not lose a single meter of its territory.
"All attempts to move forward, to move to the West, all attempts to break through our defenses in 2016 was doomed, and, moreover, the enemy suffered very serious loss, and the Armed forces of Ukraine improved their positions," – said the NSDC Secretary.
Earlier in the headquarters of ATO confirmed the introduction of a comprehensive, sustainable, perpetual regime of the ceasefire from 00:00 on 24 December, as is agreed by the Trilateral contact group on the peaceful settlement of the situation in the Donbas.
Comments
comments