In the Kiev metro station "Petrovka" unable to rename "Pochayna"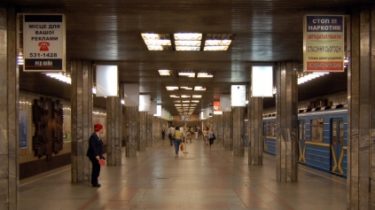 In the Kiev metro station "Petrovka" unable to rename "Pochayna"
© 112.ua
The idea originated in the Kiev city Council.
Station of the Moscow metro "Petrovka" unable to rename "Pochayna".
The relevant idea has appeared in the Kiev city Council, reported on the official website of the Kiev metro in Facebook.
Read also: In Kiev metro will limit the tokens, and some turnstiles will only accept cards
"The city Council had the idea to rename the station "Petrovka" in "Pochayna", — stated in the message.
The Metropolitan reminded that this is not the first time in the Moscow metro change station names. So, for 56 years it has been renamed 13 stations, and one even twice, namely the "Independence square", which used to be called "the Area of Kalinin" and then "Area of October revolution".
We will remind, recently near the metro station "Forest" massive fire occurred in which result the person was lost.
Comments
comments