Nasirov has initiated an investigation against Marushevskaya – Reuters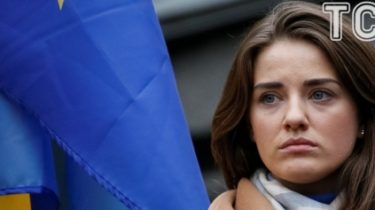 Nasirov has initiated an investigation against Marushevskaya – Reuters
© Reuters
The head of the DFS accuses former subordinates of corruption.
The Chairman of DFS Roman Nasirov has initiated an investigation concerning the activities of Yulia Marushevskaya at the head of the Odessa customs.
As reported Nasirov told Reuters he suspects Marushevska in undervaluation of goods and other violations. What exactly – does not specify. Also not told whether the case has any suspects.
As proof Nasirov cited Agency statistics that after the dismissal of Marushevskaya Odessa region received 30% more customs revenues, accounting for 300 million hryvnia.
Reuters asked Marushevskaya what she thinks about the statement Nasirov. A former Director of customs denies the charges and blames herself Nasirova that he was not allowed to clear the port of Odessa and other ports of corruption. Also accuses the head of DFS in protecting corrupt officials and calls him "the watchdog" of corruption. Nasirov accusations former employee also agrees.
We will remind, after resignation of Mikheil Saakashvili from the post of head of the Odessa regional state administration, November 14, Marushevska has written the application on dismissal from the post of head of the Odessa customs. According to her, due to circumstances, the customs reform is impossible. However, the Chairman of the State fiscal service Roman Nasirov has not accepted the resignation of the head of the Odessa customs Mary Marushevskaya.
Earlier, a Palestinian filed a lawsuit against his boss.
Comments
comments