Lauffer Group has said it will provide Ukrainians with fresh bread for the holiday table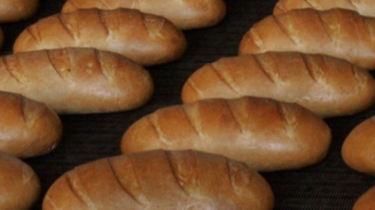 Lauffer Group has said it will provide Ukrainians with fresh bread for the holiday table
© UNIAN
One day the bakeries Lauffer Group processed more than 1,000 tons of flour.
Lauffer Group has said it will provide Ukrainians with fresh bread for the holiday table.
This became known from the press release published on the website of Lauffer Group, the international group of companies specializing in the manufacture of flour and bakery products. According to the Director of the enterprise Vitaly balyhina, Lauffer Group has adjusted the work schedule so that everyone could purchase products during the Christmas holidays.
"One day bakeries Lauffer Group processed more than 1,000 tons of flour. For the new year, the demand for bread and bakery products traditionally increases. We are ready to meet the needs of customers, production capacities allow us to do it, and own shops of the company will work even during the holidays, so buyers do not feel comfortable" – quoted Vitaly balyhina press release of the company.
According to him, from 1 to 7 January will be released more than 2 thousand tons of grain and about 230 tons of bakery products, and for the night from 31 December to 1 January the group will employ nearly 1,500 people. At the bakery "saltovskiy" in Kharkiv will also be running an additional line for the production of loaves.
We will remind, the enterprise Lauffer Group operates in five regions: Odessa, Kharkiv, Dnipropetrovsk, Donetsk and Lugansk (in the territories controlled by Ukraine). In addition, the company has branded the retailer, which sells bakery and confectionery products, cereals and groceries.
Comments
comments