Poroshenko called on the country that is to blame for the delay bezveza with the EU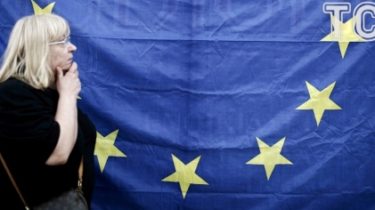 Poroshenko called on the country that is to blame for the delay bezveza with the EU
© Getty Images
Deputy head of the AP called not to set time limits.
The introduction of a visa-free regime between Ukraine and the European Union is delayed because of the position of some member countries.
This was stated by Deputy head of the presidential administration of Ukraine Konstantin Eliseev, writes "Obozrevatel".
"The delay was because of the position of individual member countries, which is very difficult to cross the psychological border in the area of visa liberalization with one of the largest countries of Europe. Now I would speak only about France," he said.
According to Yeliseyev, the French side perceives this fact sensitive.
"I hope France won't delay the technical procedure until the presidential election in April 2017," – said the Deputy head of AP.
Separately, he called for the evasion of specific time frames in order "not to confuse positive and not to give a new "food" for pessimists".
Recall, 15 December the European Parliament endorsed the introduction of a mechanism for suspension of visa-free regime between the EU and third countries. Also note that the European Commission has acknowledged that Ukraine has fulfilled all the conditions for visa-free regime in December 2015.
In the fall of 2016, the draft on granting the right of visa-free travel to Europe for citizens of Ukraine had been approved by the committees of the European Parliament. In November, the decision approved in the EU Council.
Comments
comments