Mental condition is deteriorating Cliche lawyer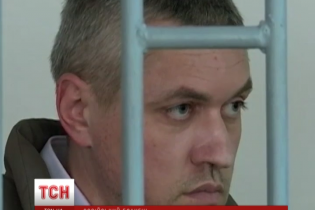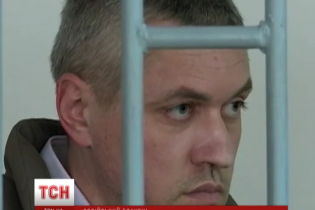 Mental condition is deteriorating Cliche lawyer
Ukrainian political prisoner can be transported immediately after the holidays.
The mental state of the Ukrainian political prisoner stanisław Cliche deteriorating. About this on his page in Facebook wrote to his lawyer Dokka At after visiting Cliche in the Chechen prison.
According to the lawyer, he wanted to talk with his client, but the call failed.
"Hello Stas. He touched hands and is silent. Invited him to sit down and he asks: "Why all this circus? Where is Derbent, where's Moscow?… Why am I not going home?". Then came the names of people. Asks if I know them, and where are they now? Try to stop him, to turn the conversation to what came to him. Almost half an hour in this format. The conversation we have clearly failed. To me the reason is clear and understandable – Stanislaus disease progresses," wrote At Dokka.
Read also: Lavrov revealed the conditions for the exchange Sentsov, Sushchenko and Cliche
According to the lawyer, in jail understand that Klyh sick, but now, Ukrainian is awaiting transfer, which can occur immediately after the holidays. According to Itslaev, the new place at Cliche can be serious trouble due to his illness.
"If in the jail of Grozny understand what Stanislav is sick, where will get him, just do not understand neither the prison staff nor prisoners faced Stanislav. Can be serious trouble," the lawyer wrote.
Read also: Russia refused Ukrainian Consul in the meeting with the political prisoner Klahom – Ministry of foreign Affairs
We will remind, the Russian Prosecutor's office demanded to put Karpuk at 22.5 years, and Klich – for 22 years. May 19, the jury recognized Karpyuk and Cliche guilty. Protection of Ukrainians are sure that the jury was pressured.
Case Karpyuk and Cliche fabricated by the Russian investigative Committee and it appears the Prime Minister of Ukraine Arseniy Yatsenyuk. Lawyer Ilya Novikov released new details about, in his words, "this sordid history." In it Russia officially declares that in ' 94 Yatsenyuk was nicknamed "fighter Arsen", fought in Chechnya against Russian troops with Alexander Muzychko known as Sasha White, and former head of the Lviv organization UNA-UNSO Andriy Shkil and, in fact, now defendants in Chechnya Ukrainians – Karpyuk and Klahom.
Ukrainians Mykola Karpyuk and Stanislav Klyh remain prisoners in Chechnya
TSN. 16:45
17 Mar, 17:26
Add to favourites
The court in Grozny today rejected the appeal of protection and left both in custody until may. The meeting failed to reach Ukrainian and international journalists. An hour before the hall was already crowded with unknown young people – although usually hearing Karpyuk and Cliche are not "sold out." Was not allowed inside and part of the family, who arrived from Ukraine to support their families. To get to the meeting, was only mother Stanislaus Cliche.
Comments
comments