Hollyweed: in the US bully has altered the inscription Hollywood marijuana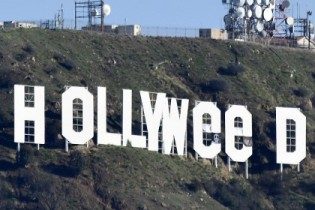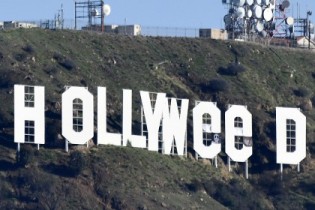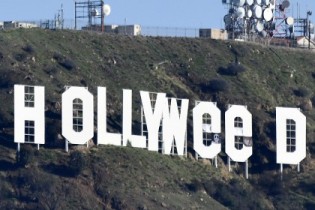 Hollyweed: in the US bully has altered the inscription Hollywood marijuana
© Gene Blevins / DailyNew / Zuma / Globallookpress.com
The famous Hollywood sign attracts tourists.
In the suburbs of Los Angeles unknown altered two letters O in the inscription Hollywood in such a way that the result is Hollyweed.
About it reports Reuters.
The slang meaning of the English word weed — "weed", marijuana. On top of the two letters O were imposed material similar to a tarp, so that they read "e". On camera. near this place was recorded dressed in black. The police assumes that he committed this offense. Suspects yet, but if the person is caught, he can be charged with illegal entry on the territory with limited access.
The famous Hollywood sign attracts tourists. Previously they were come close to him and took pictures, and now it was fenced, and close to the letters was difficult.
We will remind that earlier in the village of Hirka Polonka, in Volhynia, nearly a dozen local residents established the Hollywood sign, which is a small copy of the American. In the village rumor has it that the sign was installed by the aliens.
Sign located near the highway Lutsk-Lviv. Set the letters so that they were visible to drivers moving on the road.
Comments
comments