New year at work: how to celebrate firefighters, doctors and midwives of the hospital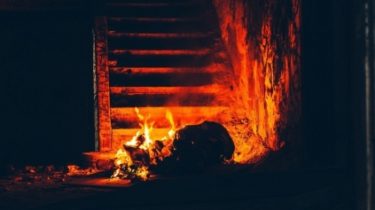 New year at work: how to celebrate firefighters, doctors and midwives of the hospital
© flickr.com
Not all Ukrainians have a rest in new year's eve.
New year in the streets met about a million of Ukrainians. Statistics of those who had to postpone the celebration because of work, but this number also impressive, says the story TSN.19:30.
In the service, in particular, was and fire. They celebrated their own team, but ready to exit at any time. Therefore, the "champagne" on the table was soft, and each other, wished for smaller emergencies. In the past year to congratulations leader in the Metropolitan fire brigade No. 13 didn't even get the first call was already on the 6th minute of the new year. In 2017, the celebration lasted for 15 minutes, then received information about the fire on Mayakovsky street. There have a pair of venerable age lit up the balcony of the apartment on the third floor. The consequences of the fire was quickly extinguished and explained that obviously the cause of the situation was getting to the balcony of the fireworks.
New year on the streets of the country met about a million people
TSN. Week
Yesterday, 20:19
Add to favourites
And it is still unknown how many raised glasses at work. However, not all of them managed to celebrate. Because trouble, problems, fire and disease do not rest.
Troubled New year and the doctors. From the town's ambulance station every five minutes runs a group. The calls were to the Sofia area – where doctors waited for the patient with a broken head and broken glass underfoot. It turned out, a fight broke out right under the tree. Another challenge is the accident, which had to be hospitalized passenger. But the most popular reason calls – drunken body on the streets.
Hard work was in the Metropolitan perinatal center. There I helped to be born this year's first boys and girls. The account was opened by a girl that was born at 1:15 in the morning. It was called Love. A young mother says she gave birth just under the noise of fireworks, and the daughter was named after her grandmother. The doctors are very pleased that first decided it was a girl, because for them it is undeniably a good sign. They say that girls are born to the world.
The TSN reporter Oksana Mulyar
Comments
comments