Wife wounded men Pashinsky claims that the MP attacked first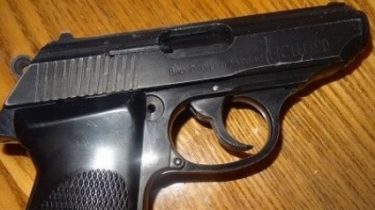 Wife wounded men Pashinsky claims that the MP attacked first
© GU NP from Kiev
Her words are at odds with the version of the MP and the police.
Extreme ended the old year to the people's Deputy Sergey Pashinsky. He used firearm because of a conflict on the road, and then was forced to care for the wounded and to give explanations to the law enforcement officers, according to a story TSN.19:30.
The situation, according to the MP, provoked a machine that stood on a dark stretch of country road without the included dimensions or alarm. Pashinsky claimsthat came out of the car and asked one of the men next to include "emergency gang", but it angered the other person and a fight began. Deputy allegedly got hit with a bottle, then applied the existing registered weapons. "Two men who were near the car, started threatening the family with violence, began to move on them. To prevent conflict, the MP got registered firearms made him shot up, but it didn't work," explains the speaker of the Kiev regional police Nikolai Zhukovich.
The Kyiv region was a shooting involving people's Deputy Sergei Pashinsky
TSN. Week
Yesterday, 20:49
Add to favourites
New year's eve shooting occurred in vassilkovskaya area. As he confessed to the Deputy on his page on Facebook, he shot a passer-by who allegedly hostile responded to the comment to remove the car from the road. The police supports the version of MP.
A man who Pashinsky was shot in the leg, has operated. Victim's wife claims that her husband was coming home on foot and while the times spoke with her by phone. "Enabled mobile phone, he helped push the car. I heard a female voice and the cries of my husband," she said. He Pashinsky phone was disconnected, calls not answered, the door will not open.
Because the incident involved the Deputy, should investigate the attorney General's office. However, the criminal proceedings there is still not passed, and the events qualify as hooliganism.
The TSN correspondent Olga Vasilevskaya
Comments
comments