New year's "gift" NBU: Ukrainians tripled restricted cash payments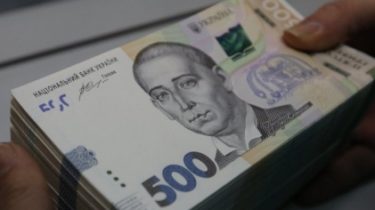 New year's "gift" NBU: Ukrainians tripled restricted cash payments
© UNIAN
Now the limit for larger purchases set at 50 thousand hryvnias.
Ukraine has implemented a new mandatory level for purchases in the form of cash. The national Bank of Ukraine announced that starting Wednesday, January 4, the previous limit for individuals set at the level of 150 thousand hryvnia, reduced to 50 thousand hryvnia.
Published by the NBU dated November last year. They provided "the maximum amount of cash settlements between individuals and the enterprise (entrepreneur) in one day in the amount of 50 thousand UAH. as well as individuals among themselves for contracts of sale, which are subject to notarization". The money should be transferred to current accounts in national currency. "Cashless settlement is possible without any restrictions and banks are obliged to provide Bank transfer under the requirement of the customers in full," – noted in the NBU. And add that the maximum amount of cash settlements of enterprises and entrepreneurs together in one day remains unchanged at 10 thousand hryvnia.
The national Bank believes that the change will bring inconvenience to the citizens and will not affect daily shopping population, because they will apply only to major acquisitions, in particular real estate, jewelry, vehicles, art objects, furs, luxury watches, travel and the like. Bankers say that the same applies in Europe, and has many positive effects – stimulating the banking system, reduce corruption and shadow turnover of money and so on.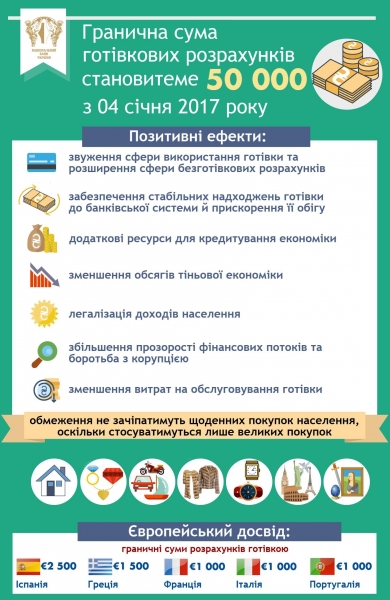 The national Bank of Ukraine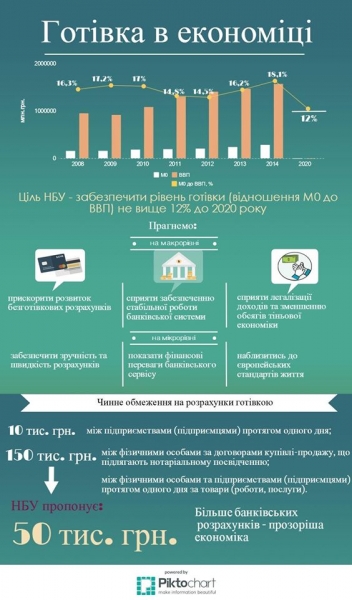 The national Bank of Ukraine
Comments
comments