Poroshenko gave the green light to the law on the High Council of justice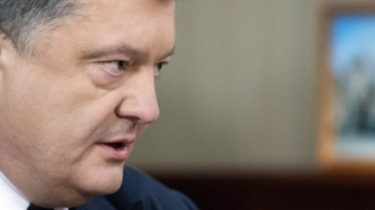 Poroshenko gave the green light to the law on the High Council of justice
© UNIAN
The new document signed by the head of state.
The President of Ukraine Petro Poroshenko has signed the law on the High Council of justice. On Tuesday, January 3, the document entered the Parliament with the signature of the President.
This law was adopted on 21 December 2016, its author is the President. The document defines the status of the High Council of justice as an independent collegiate body of the state authority and judicial self-government, which is funded by the state budget. The Council is working over the appointment and dismissal of judges, disciplinary proceedings in relation to them and agrees to the detention or arrest of judges, and the like. It consists of 21 members, 10 of whom are elected by the Congress of judges, and 2 delegates, the President, the Parliament, lawyers, prosecutors and professors of legal research and training institutions. Chairman of the Supreme court is part of VSP's position.
Before the New year, December 30, Poroshenko also signed amendments to the Tax code. "I want to congratulate you on the completion of a very important process, which was developed with extensive consultations with the public, the great work which was involved and the business community, and social activists", – he said.
The day before the entry into force of the amendments to the Constitution, the Verkhovna Rada dismissed 29 judges
TSN. Pdsmi day
September 30, 2016, 01:31
Add to favourites
Tomorrow shall come into force amendments to the Constitution, therefore the right to dismiss judges, the Council loses, it goes to the High Council of justice, which only needs to be created. Speaker Andrew paruby actually forced colleagues to vote. Resolution on dismissal he was put to a vote dozens of times, the vote is not enough. Reached even 15 attempts.
Comments
comments