"La La land": an incredible musical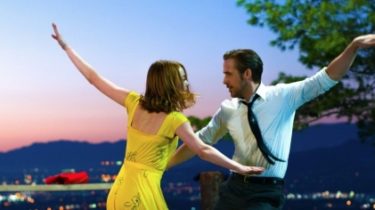 "La La land": an incredible musical
Fearless dreamers.
This is the slogan of the new musical "La La land" (La La Land) Damien chazelle the two creative personalities — the young actress and pianist.
The musical "La La land" is one of the most anticipated films of 2017. The film is nominated in seven categories for the award "Golden globe": "the Best male and female roles in a Comedy or musical, Best Comedy or musical" and "Best Director".
The premiere of the musical took place on 31 August 2016, at the Venice International film festival.
According to the story, MIA (Emma stone) arrived in Los Angeles — the city of dreams creative mind. So far all it can do for your career is to serve coffee to movie stars. Sebastian (Ryan Gosling) is a fanatical jazz musician, entertaining visitors by playing the piano in bars. They have no memory fall in love with each other, and all goes well until on their way gets quarry. Lovers share a love for creativity and shared dreams of success coming true. But Emma and Sebastian to face the most serious test — the temptation of fame.
31-year-old Damien of Hazell not the first time nominated for a Golden globe. The Director known as the author of the film "Obsession" (2014), last year have received this award, as well as three Oscars and three BAFTA awards.
Pre-premiere screenings in Ukrainian cinemas will start on January 5, 2017! Don't miss out!
Comments
comments