Poltorak reported a substantial increase in payments to ATO soldiers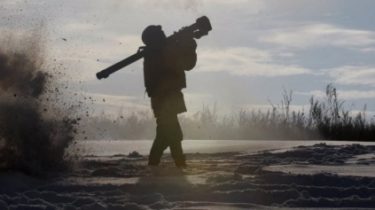 Poltorak reported a substantial increase in payments to ATO soldiers
© UNIAN
The defense Ministry will gradually raise salaries for the military.
The Ministry of defence significantly increased the copayment, the military in the ATO zone. In addition, the Department is going to gradually increase the salaries of servicemen of the combat specialties.
This was stated by the Minister of defence of Ukraine Stepan Poltorak, in an interview with channel 5.
See also: Legendary General Gordiychuk wished the soldiers of the ATO in the new year to embody the "secret" of victory
"From January 1, the President made a decision, and we significantly increased the allowance for participation in the ATO. So, earlier soldier who is on the line of contact, additional 4 thousand hryvnias, since January 1, he will receive 6 thousand. The military, which is not on the line of contact, but in the area of ATO, he received 1.2 million, will now receive twice – 2.4 thousand," – said the Minister.
"We plan in the future to gradually increase the salaries of military specialties that are in the APU to motivate people to risk their lives," – said Poltorak.
Earlier the President of Ukraine Petro Poroshenko announced an increase in payments to the military in the area ATO from 1 January.
Comments
comments