"Putin has long sought to sell us the Donbass". Tuck said when they will hold elections in the Donbass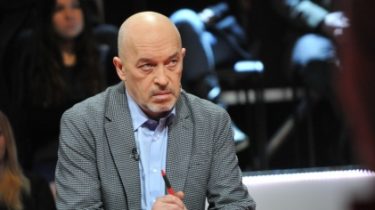 "Putin has long sought to sell us the Donbass". Tuck said when they will hold elections in the Donbass
© Dnia
He stressed that the idea of the Russian President is legitimizing gangs in the occupied territories.
After the liberation of the occupied territories in the Donbas should go 2-3 years before it will be possible to hold elections
This was stated by the Deputy Minister of the temporarily occupied territories of George Tuck in the air Еспресо.TV.
Read also: Poroshenko wants to teach immigrants from Donbass English
"I support the official position. At least 2-3 years after release must elapse before any election (in the occupied territories of Donbas – Ed.)", he said.
According to him, there will be no tragedy if during those 2-3 years in the liberated territories of Donbass will work military-civilian administration.
"Putin has long sought to sell us the Donbass, but on their own terms. Or federalization, or legitimization of the gangs are his conditions," – said the Deputy Minister.
Earlier Tooke expressed his expectations that next year Ukraine will return the Donbass.
Comments
comments